The Parks Department focuses on maintaining the parks, trails, and other public spaces within Nederland town limits, including facilities and restrooms. As a subset of the Streets Department, we also assist in other public works projects as needed. If you see a trail in need of work around town, or a park issue, please let us know!
Our team is small, but passionate about the keeping Nederland a beautiful place to live and thrive. We are usually working on-site, so if you need to get a hold of us, please leave us a message, or contact Town Hall for more immediate assistance.
Contact Us
Public Works Shop - (303) 258-3167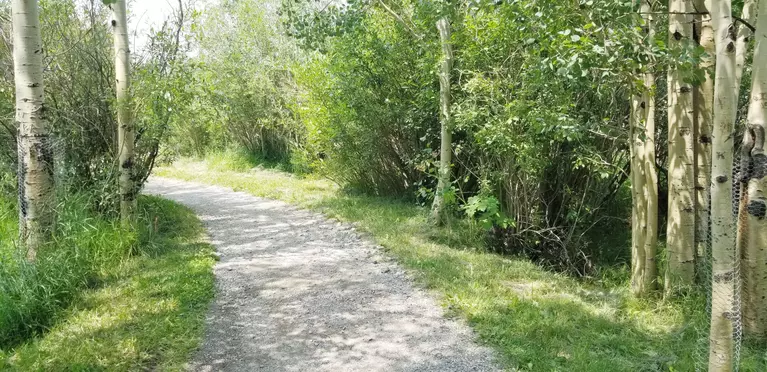 The Trails Master Plan is a document that is revised periodically that guides PROSAB, Public Works, and the Board of Trustees in maintaining and developing the Nederland Trail System. You can find the full document below, or visit our Trails & Open Space Page to learn more about the spaces around Town.
Interested in hosting an event or gathering at one of our parks? We have a few facilities that are available for rent, including Chipeta Park, Guercio Field, and the Nathan Lazarus Skatepark. You can check the availability of these spaces, download the rental application, and learn more about special event pages on our Special Events page.
The Nederland Parks, Recreation, Open Space Advisory Board was awarded funding through GOCO's Resilient Communities Program (RCP). Great Outdoors Colorado (GOCO) grants are focused on the needs that have emerged in response to the pandemic within the context of their five program values: resource conservation, outdoor stewardship, community vitality, equitable access, and youth connections.
What is a Noxious Weed?
Noxious Weeds are non-native plants that were originally imported to the United States for their ornamental beauty, aggressive growth habits, xeriscape potential, or re-seeding capabilities. However, the very aggressive growth traits which made these plants desirable for a garden or landscape have enabled them to thrive outside cultivated areas and become fierce competitors with native vegetation. Lacking environmental controls and natural predators, they have escaped cultivation and become aggressive invaders of wildlands, open spaces, housing subdivisions, municipal areas, private property, and roadsides.
Noxious weeds can dramatically reduce native species diversity. Before noxious weed infestation, there are many different species of plants providing specialized nectar and food sources for a wide variety of native pollinators and other animals. After infestation, many of these species become crowded out into a monoculture or near-monoculture of noxious weeds which provide few or no ecosystem services. Native wildflowers such as Colorado Blue Columbine - our state flower - cannot compete with aggressive, invasive plants for nutrients, sunlight, and water. As a result, our biologically diverse mountain meadows, grasslands, and wetlands are in danger of being overrun by monocultures of non-native species.
Nederland Noxious Weed Management Plan
2020 Nederland Noxious Weed Management Plan Noxious Weed One-Page Summary Noxious Weed Look-alikes Brouchure
Reporting and Enforcing
The Colorado State Department of Agriculture has mandated that every county prevent further damage of certain noxious weed species pursuant to The Colorado Noxious Weed Act, C.R.S. §35-5.5-101, et seq. It is the duty of all persons to be educated and vigilant about noxious weeds, and to use integrated methods to appropriately manage noxious weeds on their property. In Nederland, the Municipal Code is enforceable under the revised ordinance concerning Noxious Weeds.
Additional Resources
Construction Best Management Practices for Controlling the Spread of Noxious Weeds