The Nederland Office of Emergency Management (OEM) plans, coordinates, and supports a wide-range of activities that help prepare for, respond to, and recover form disasters and large-scale emergencies, while also reducing vulnerabilities to hazards.
Contact Us
Email: troyh@nederlandco.org
Phone: (303) 258-3250
Mail: PO Box 396, Nederland, CO 80466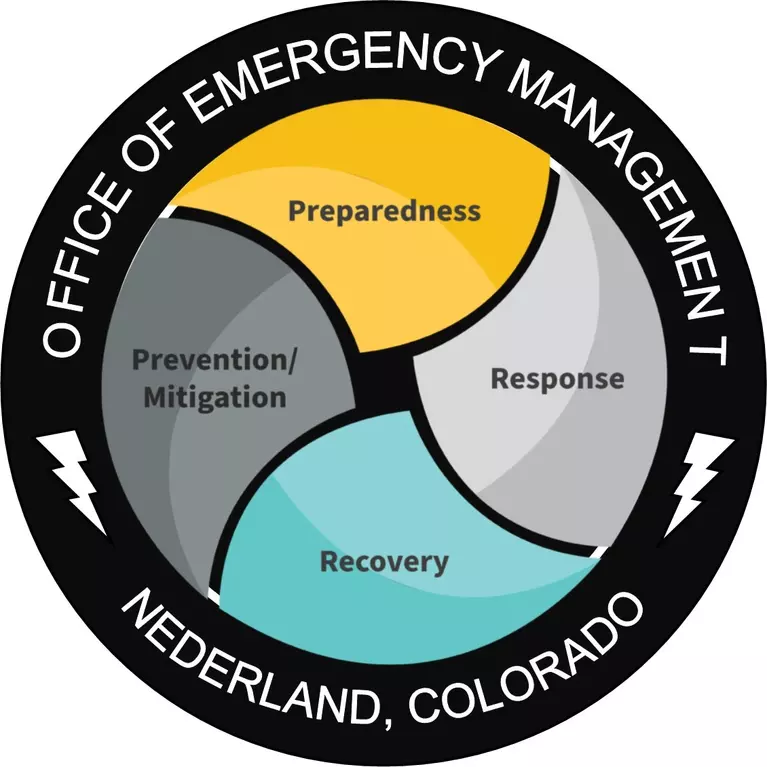 Disasters and emergencies can affect anyone at any time.
It is important that every individual, family, business, and organization are prepared to be self-sustaining should an emergency occur. This includes being prepared in the home, workplace, and vehicle.
Immediately after an emergency, essential services may be unavailable and local disaster relief and first responders may not be able to reach you. It is important to be prepared to be self-sustaining for the first 72 hours following an emergency.
Emergency Alerts Through Everbridge
Everbridge is an Emergency Alert System Information that will send messages and reverse phone calls to anyone signed up in the unincorporated areas of Boulder County, including all municipalities, portions of Erie and Longmont, extending outside of the Boulder County line. Non-Boulder County individuals are strongly encouraged to register with their County emergency alert system.
If you have a landline from Century Link or VOIP phone from Xfinity/Comcast, your number is automatically updated in the Everbridge system. It is suggested that you create an opt-in profile that contains your mobile device information. When creating your account, consider entering the addresses for your home, work, child's school, loved ones, etc.You can choose to receive voice calls, text messages, TTY/TDD, emails, or faxes.