#FFFFFF
While you're in town, make sure to stop by the Nederland Visitors Center. We have camping and parking information, maps, gifts, and souvenirs!
#FFFFFF
Whether you're here for a weekend or a week, Nederland has something to offer for everyone.  Our world-class mountains offer a scenic view of the Indian Peaks wilderness and a wide array of hikes for people of all skill levels. Around town, our relaxing trails will help you discover what makes Nederland such an unforgettable destination. We have a variety of different restaurants, cafes, and shops, as well as some unique family-friendly attractions that can't be found anywhere else!
Hours
Summer Hours - 12pm - 4pm daily
Contact Us
Phone - (303) 258-3936
Email - visitorcenter@nederlandco.org
Facebook - www.facebook.com/TownofNederlandCO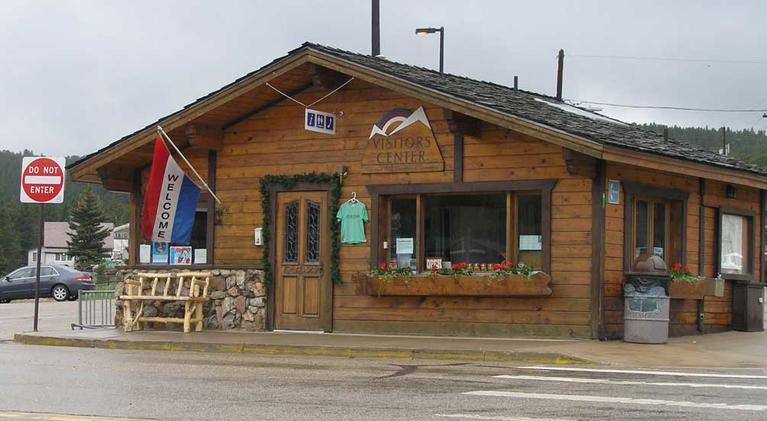 We are located in the 1st street parking lot, right in the heart of downtown. Public restrooms can be found along the back side of the building, which are open from 9am to 3pm.
Feel free to stop in or call us with any questions about the Town that you may have. If you can't get up the mountain right away, you can always find our entire stock of gifts and souvenirs online as well!
Printouts and Local Sights