#FFFFFF
The Community Development Planning and Zoning Department provides professional and technical support to the Town Boards, Departments, and citizens to better understand Town planning and zoning ordinances, building codes and permitting, standards, and policies. We handle all applications for land use development within the Town of Nederland.
We perform development reviews on projects large and small to ensure compliance with the Nederland Municipal Code. From multifamily housing, commercial, or mixed-use projects, to the development of a new single-family home, remodeling or addition, we work to make sure that established community values are maintained, and possible conflicts with neighboring properties are minimized.
Contact Us
We can be contacted at our numbers below, or through the Contact Us page. While we do offer walk-in hours at Town Hall, it is recommended that you set an appointment.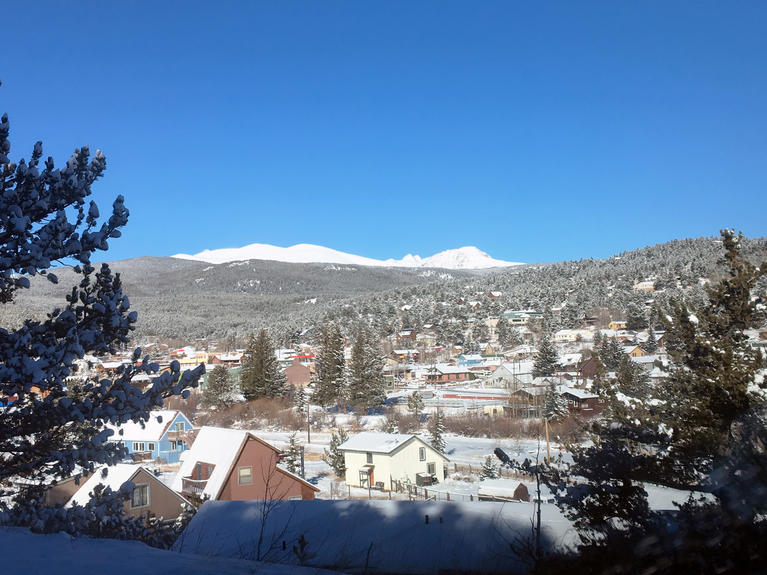 #FFFFFF
Town Administrator
Miranda Fisher
(303) 258-3266, ext. 1010
Community Planner
Britt DeMinck
(303) 258-3266
Building Guides and Permits
Starting a new construction project can a daunting experience, and building anything in the mountains comes with it's own unique challenges. To that effect, we've compiled a list of helpful guides and information to help streamline the process. Anyone that's interested in starting a new building project within the Town of Nederland should consult our Building & Construction Permits page. There, you will find everything you need to get started!
The Town of Nederland is broken into various zones, as described in Chapter 16 of the Nederland Municipal Code. These zones were designed with the intention of regulating land use in a way that prevents congestion of land, buildings, and roads, while minimizing the impact of natural disasters. You can find a detailed guide about finding your zone, as well as the allowed uses for each zone, here:
Uses allowed on a property are governed by the respective zoning district, which can be discerned by reviewing the property location on the Nederland Zoning Map, and consulting the Nederland Municipal Code Sec. 16-32 Use Groups Table.
Uses will be designated as use-by-right (Y), prohibited (N), or allowed via Special Review Use approval (R). Please be mindful that some uses have footnotes, which will provide further information. If a desired type of use is not included within Sec. 16-32, we will look up the nearest use type, or suggest that an applicant seek a Determination of Use from the Planning Commission.