The Town of Nederland has partnered with US Solar to deliver local, renewable energy to our community!
With a Community Solar subscription, residents can directly support the generation of carbon-free electricity without needing to install solar panels on their house.
When a Nederland resident signd up, US Solar will donate $50 to one of two local non-profits: Nederland Food Pantry, or Wild Bear Nature Center!
What is Community Solar?
A Community Solar Garden is an array of solar panels that generates clean renewable energy for the local power grid. Homeowners and renters can subscribe to the solar garden and receive credit on their electricity bills for their contribution to the garden.
Participating in Community Solar is a great way for individuals that can't support solar panels on their roof to still participate in solar.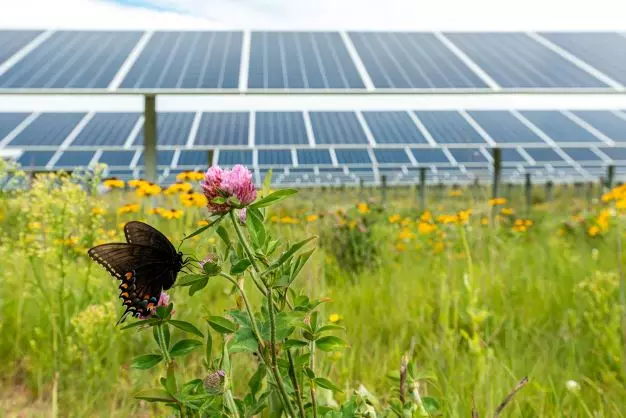 US Solar is a developer, owner and operator of solar generation and storage projects with a focus on emerging markets and community solar programs. As a long-term owner and operator, we take special care in every step of the process to make sure that projects and relationships are developed to the highest standards.

Our mission is to make solar energy accessible with simple solutions that are as good for the wallet as they are for the environment. We make it easy for residents, public entities and businesses to minimize the hassle and maximize the benefits of solar.

US Solar is currently developing 14 Solar Gardens in Colorado. US Solar will be planting pollinator-friendly native vegetation at each Solar Garden, which will decrease stormwater runoff, enhance soil regeneration and increase the air quality in the surrounding communities.
Sign up today and support the Nederland Food Pantry or Wild Bear Nature Center! All you need is your Xcel bill, and US Solar will handle the rest!
Signing up with a Community Solar Garden goes a long way towards helping Nederland reach our

100% renewable energy goa

l for our electric grid.
Just 300 subscriptions within Town will get us to 100% renewable energy by 2025!

A Sunscription allows electric Customers in Nederland to benefit from a solar project located somewhere else.
Step 1: The Solar Garden
US Solar finances, builds, and manages a Solar Garden for Sunscription members, like you. It generates clean energy that goes into Xcel Energy's utility grid.
Step 2: Xcel Energy
Xcel continues to supply your electricity but also gives you a Bill Credit every month based on the amount of electricity that the Solar Garden generates.
Step 3: Your Sunscription
You pay a monthly fee to US Solar for the energy produced by your Sunscription, which helps manage your savings and tracks your local impact. The monthly fee is set at 5% below the Bill Credit rewards you receive, guaranteeing saving off the Bill Credit rate.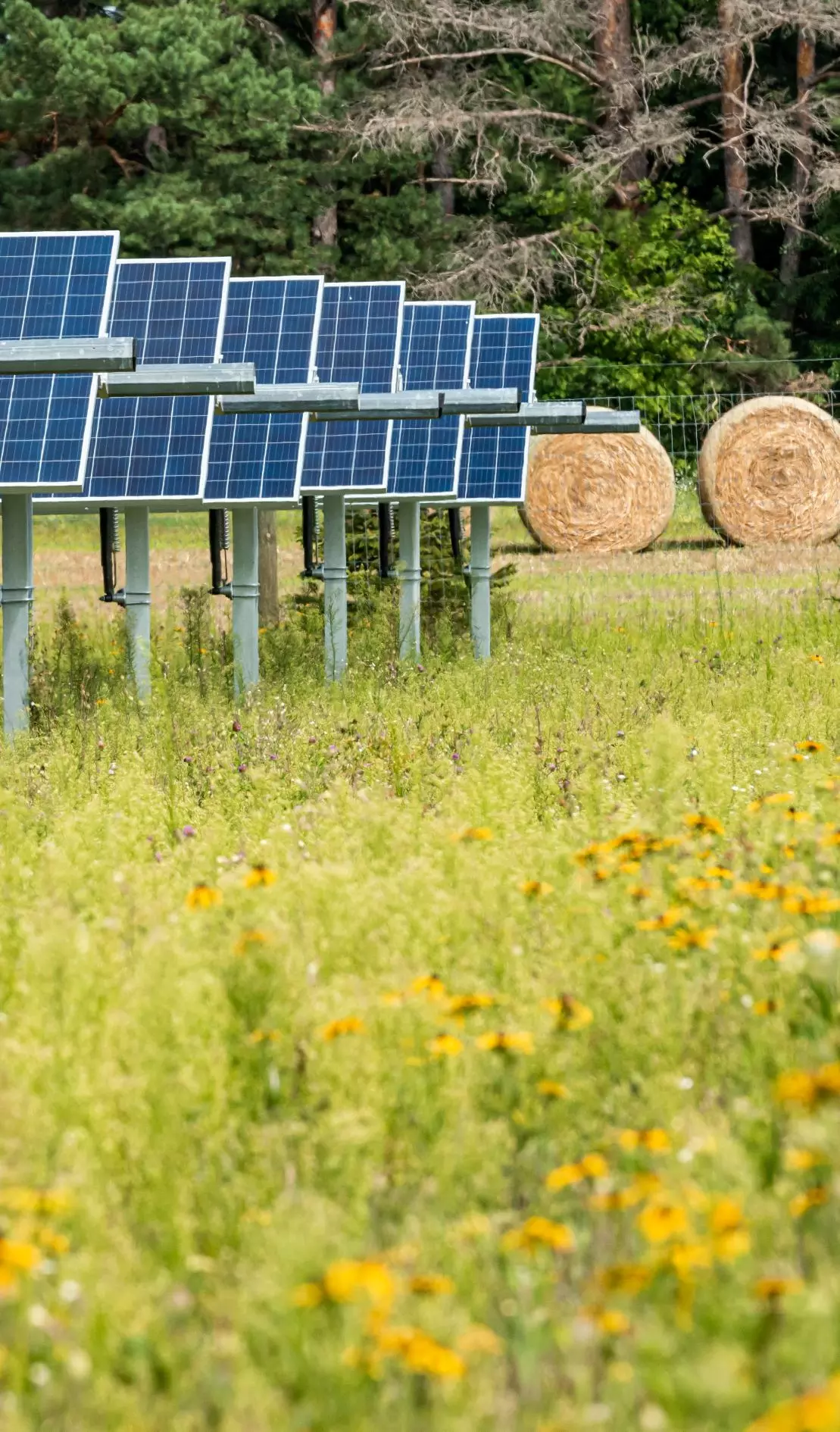 Why Participate
Save Money
Save on electric costs as energy is produced at the Solar Garden. With no upfront cost, all you'll see are savings!
Solar for Everyone
If rooftop solar isn't a good fit for you or your home, subscribing to a Community Solar Garden is a great option. US Solar's Sunscription is connected to your electricity bill, not your home, so renters and homeowners alike can participate!
Moving? No Problem!
You can easily transfer or cancel your Sunscription. And if you move to an eligible area, you can even take your Sunscription with you!
Support Local Energy
Why import and burn fossil fuels when we can generate local, clean energy? Solar Gardens make us all more energy independent!
Support Clean Energy
Joining a Community Solar Garden is a step in reducing carbon emissions. Each year, the energy generated by a community solar garden will help Nederland avoid over 3,700 metric tons of Co2 emissions!
Benefits
Community Impact
Solar Gardens will help make Nederland more energy independent.
Every Community Solar Garden does more than just generate local, clean electricity. Throughout their development, construction, and operation, they provide local jobs and tax revenue to the community they are located in. Plus, US Solar is working with partners like Energy Outreach Colorado to help further their mission and provide more sustainable energy options for low to moderate income Colorado residents.
Clean Energy
Solar does not emit air pollution or require water to operate!
Regenerative Agriculture
When a solar developer and beekeeper come together, the result is surely sweet. While one might think Solar Gardens would impede these habitats, they instead present an opportunity for bees to thrive. By actively planting and maintaining varieties of pollinator friendly plants, we create new, healthy habitats for honeybees and other pollinators.
US Solar implements exceptional pollinator-friendly native habitats on all their solar projects. The native seed mixes are planted before, during and after construction, as needed, and the area underneath the modules and between rows will be transformed into a low-growing meadow of diverse and deep-rooted pollinator-friendly plants.