#FFFFFF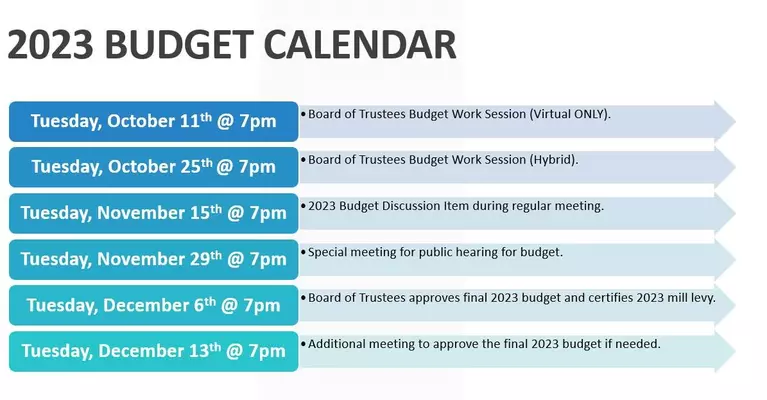 #FFFFFF
The budget for the Town of Nederland is adopted each year in December by the Board of Trustees. Before adoption, the Board holds public hearings about the budget as an opportunity to receive public input and comment. Notices of these hearings are posted at all usual Town notice locations; additionally they are published in the local newspaper. Under State law, the Town must maintain a balanced budget; in other words, "deficit spending" is not permitted at the Municipal level. The budget is always available online and at Town Hall for public review.
#FFFFFF
Nederland Sales Tax Breakdown
4:00% Town of Nederland (includes 0.25% for Nederland road repairs
0.985% Boulder County
2.90% State of Colorado
1.1% RTD & other districts
8.985% TOTAL
#FFFFFF
In the summer of 2014, the Town embarked on a study to review the Town's water and sewer rates as well as the Town's Plant Investment Fees (PIFs). After a request for proposal was issued, the Town hired Raftelis Financial Consultants for this study. The rates for water and sewer as well as PIFs are based on this study.